PLEASE NOTE WE HAVE EXTENDED THE TIMEPIECE COLLECTION ONE FINAL TIME DUE TO HIGH DEMAND
NEW FINAL ORDER DATE: NOVEMBER 1 | NEW SHIPPING DATE: DECEMBER 12 (in time for the Holidays)

Limited Edition Automatic (42mm) & Automatic Petite (36mm) Timepieces
Only 350 Timepieces Will Ever Be Produced Per Size
A Portion Of Your Purchase Will Be Tax Deductible
Each Timepiece Is Individually Numbered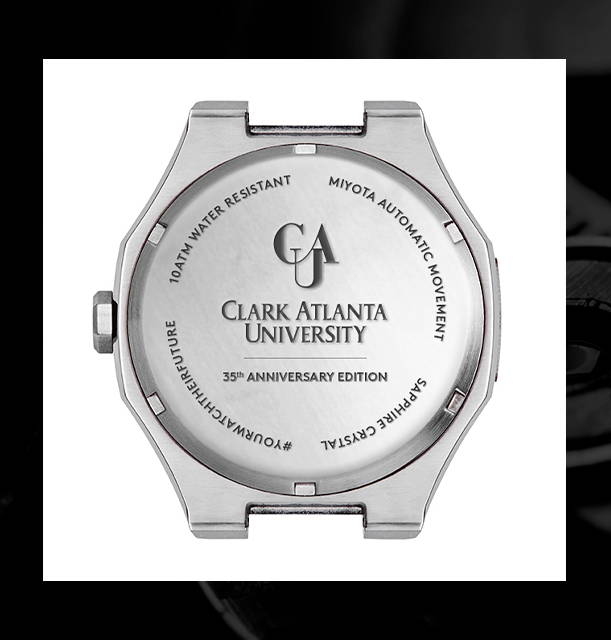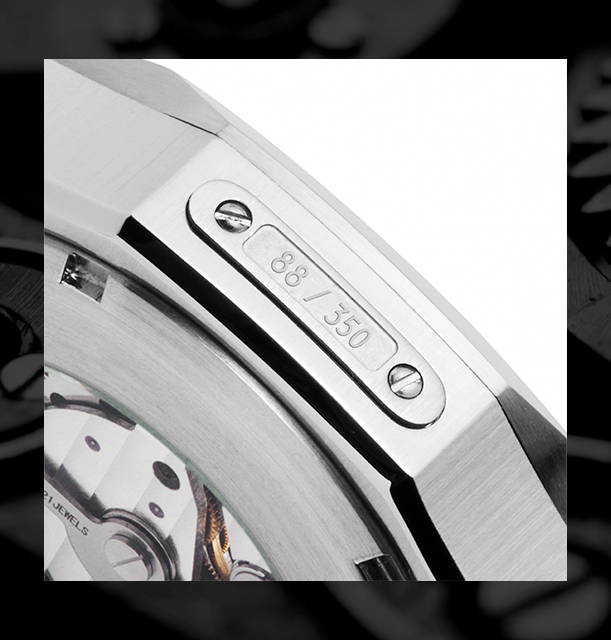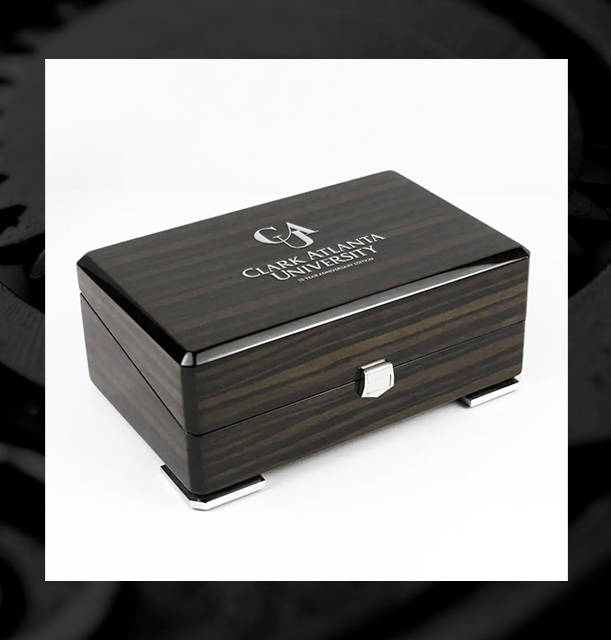 Limited Time Offer
Once Sold Out They Will Never Release Again
The 35th Anniversary Collection Is Available To Order Until Nomber 1, 2023
Timepieces Will Ship December 12, 2023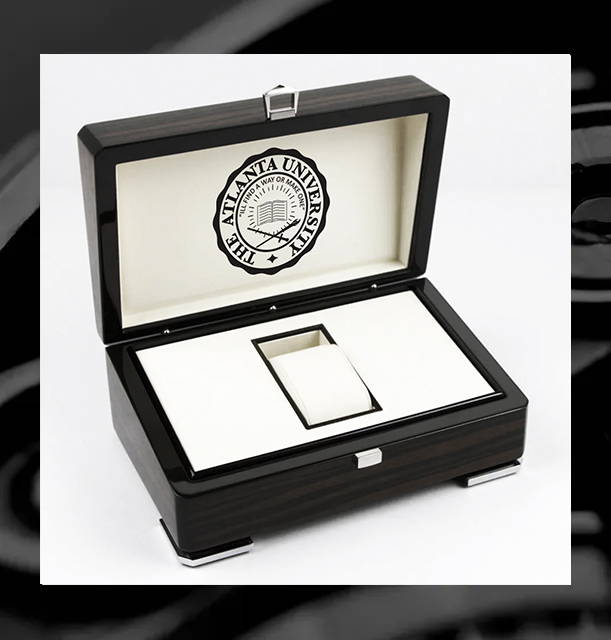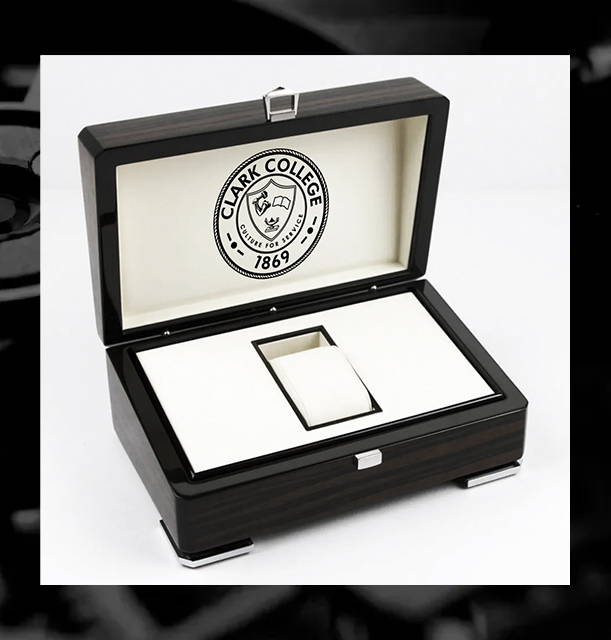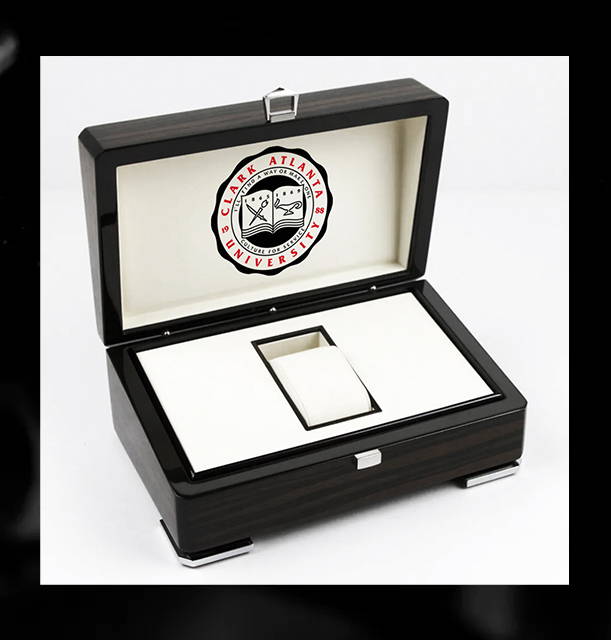 Join us on this remarkable journey as Vitae London proudly collaborates with Clark Atlanta University to bring you an extraordinary collection of timepieces, commemerating the 35th anniversary of the university's consolidation. Designed collaboratively with Vitae's founder and select Clark Atlanta University and Clark College Alumni, these timepieces represent the perfect blend of elegance, functionality and philanthropy.

Our premium automatic movement ensures accurate and reliable timekeeping without the need for a battery. With a 10 ATM water resistance rating, you can confidently embrace water activities. The sapphire crystal provides exceptional scratch resistance, while the stainless steel construction offers durability and a sleek, sophisticated appearance. Choose from two uniquely designed sizes, 42mm for those who prerfer a larger face and 36mm for those who prefer a sleeker look, striking the perfect balance between presence and comfort on your wrist.

This partnership goes beyond stylish accessories. By purchasing one of these exclusive timepieces, you become an integral part of supporting Clark Atlanta University and its current Scholars. Not only will you display your pride in CAU, CC and AU, you will also contribute to vital initiatives and scholarships.

Act now to secure your limited-edition timepiece, as availability is becoming scarce. Don't miss out on this opportunity to own a piece of history and wear your CAU, CC and AU pride with distinction.

Vitae London is stocked in prestigious stores such as Macy's and Nordstrom. Vitae watches have even been adorned by influencers like Pharrell Williams, Nicole Ari-Parker and Boris Kodjoe, making them a symbol of excellence and style.

Together, let's continue to amplify our legacy and support our Clark Atlanta University Scholars for generations to come!

Additional Rubber Bands Available For Purchase

Additional Black Rubber Band
- $88 -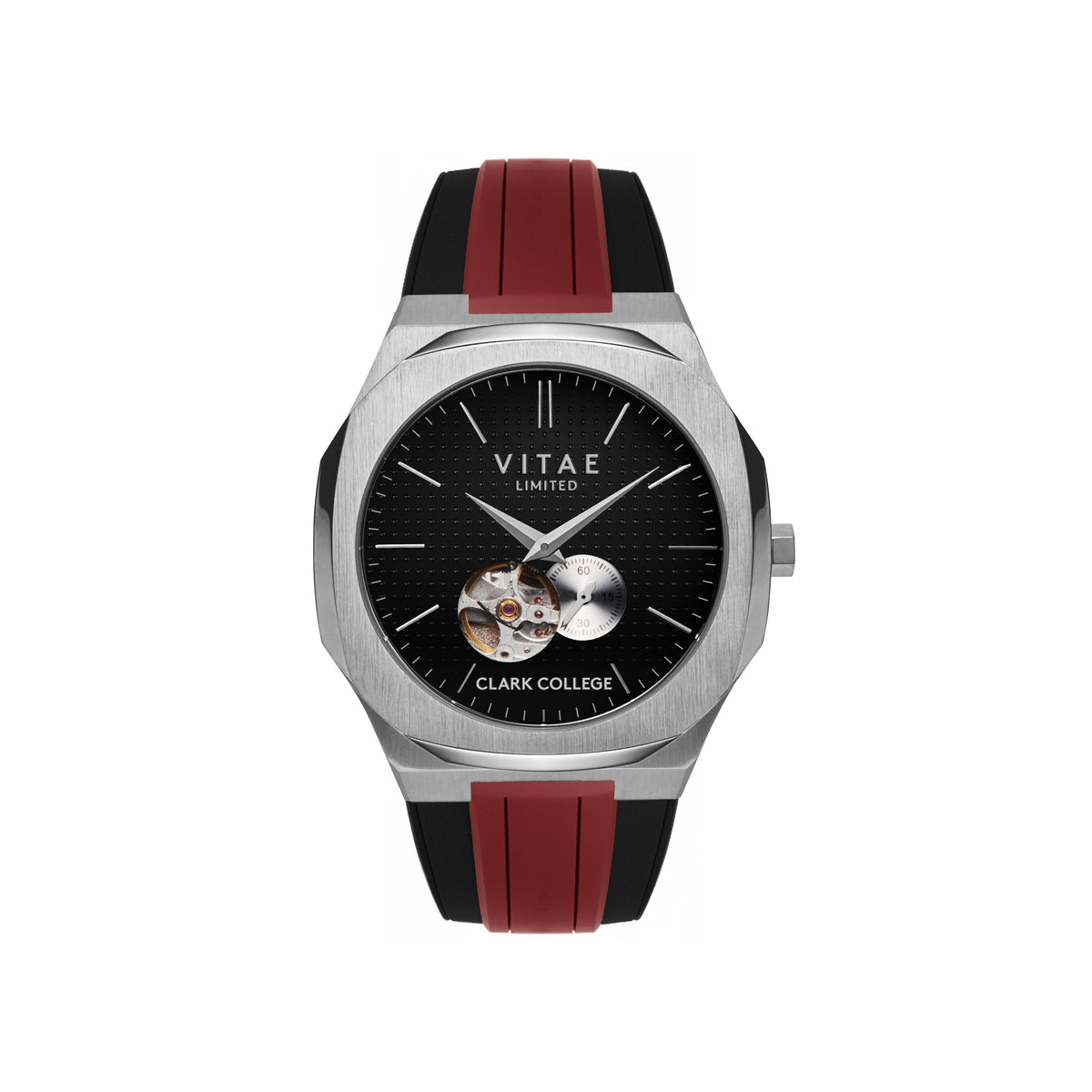 Additional Black & Red Rubber Band
- $88 -
On all US orders from our regional hubs
5 year warranty on all Watches
Your Watch | Their Future
Each purchase provides a solar lamp to a child across Sub-Saharan Africa
Issued with physical certificate
14 days to experience the products