BUILDING AN ONLINE BUSINESS
4 Week extensive course with Vitae London's founder, William Adoasi.

Next co-hort: September 2023
Unlock the entrepreneur in you with our all-encompassing online business course. Led by William Adoasi, a globally recognised entrepreneur and Forbes-featured business leader, this course will equip you with the tools and insights to launch and scale a successful online business.

Williiam's brand has achieved over £1,000,000 in online sales and we hope to get you closer to doing same!

Over a span of 4 weeks, you'll delve into key aspects of online entrepreneurship: from market research, product development and online presence building to marketing, sales, and growth strategies. This course comes in three tiers, each offering valuable resources and exclusive benefits to accelerate your entrepreneurial journey. Step into the exciting world of online business and transform your innovative ideas into a thriving digital enterprise.

• 4 week interactive course via Zoom
• 1.5 Hours of Learning per session
• Course workbook
• 4 week interactive course via Zoom
• 1.5 Hours of Learning per session
• Course workbook
• 30 minute group Q&A after every session
• 30 minute 1 on 1 mentoring session during the course

• 4 week interactive course via Zoom
• 1.5 Hours of Learning per session
• Course workbook
• 30 minute group Q&A after every session
• 30 minute 1 on 1 mentoring session during the course
• 2 x 30 minute 1 on 1 mentoring sessions after the course is complete
• Access to private Whatsapp group with William and other tier 3 members for accountability and support


WEEK 1
September 4th 2023
Introduction to Online Entrepreneurship:
• Understanding different online business models
• Key advantages and challenges of running an online business
• Creating a business plan
• Attracting investment

WEEK 2
September 11th 2023
Market Research and Product Developent:
• Validting a business idea
• Conducting effecting market research
• Identifying your target audience
• Factory sourcing & negotiations

WEEK 3
September 18th 2023
Building Your Online Presence:
• Building an online store in a day with no coding required
• Social media for business
• Brand guidelines and design

WEEK 1
September 25th 2023
Marketing, Sales & Scaling:
• Online marketing strategies
• Using AI to build content
• Influencer marketing
• Customer service
• Building a team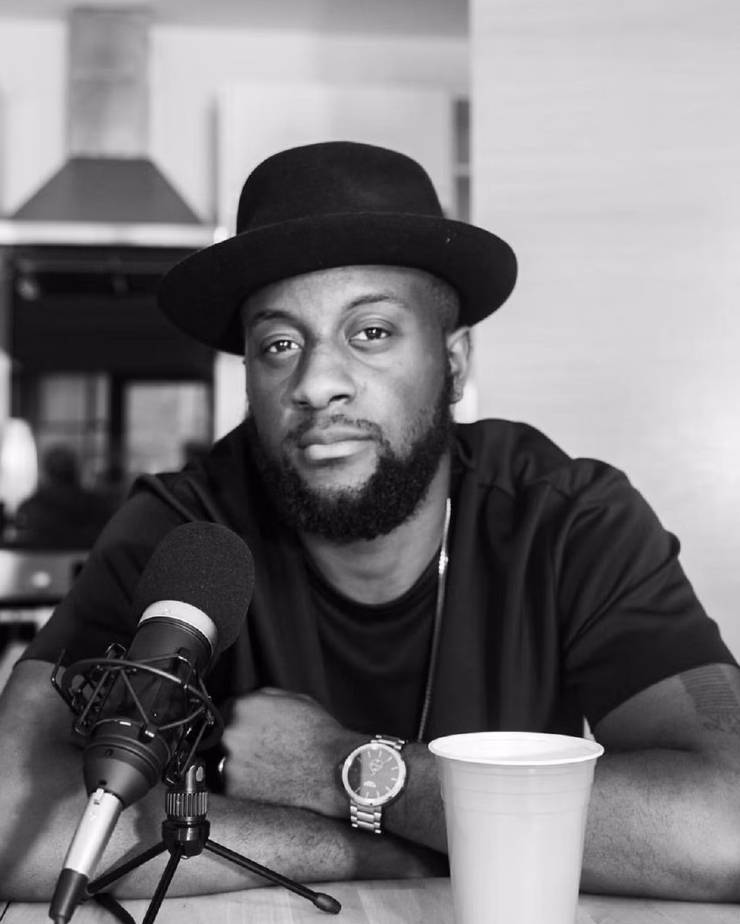 Meet Your Instructor: William Adoasi
William Adoasi, a celebrated British-Ghanaian entrepreneur, is the dynamic force behind Vitae London, a revolutionary watch brand operating across 30 countries. Mentored by billionaire business magnate Richard Branson and recognized as one of Forbes' 25 Leading Black British Business People To Follow, William's entrepreneurial journey is a testament to ingenuity, determination, and innovation.
With his groundbreaking business model, William has transcended traditional business boundaries, integrating philanthropy into profitability by funding over 5,000 educational resources for underprivileged children in Sub-Saharan Africa through each sale of his watches.
In addition to Vitae London, William has found success in the Media, Music, and Corporate Consultancy industries, demonstrating his diverse business acumen and adaptability. From his humble beginnings in a council estate in South London to his status as a renowned entrepreneur and TEDx speaker, his journey is proof of his ability to turn adversity into opportunity.
Through his upcoming online course, William is extending his hands-on mentorship to you. His real-world experience, coupled with his knack for breaking down complex business concepts, ensures you'll gain invaluable insights into launching and scaling an online business.
There is a reason why William was chosen as a Virgin StartUp ambassador, why Richard Branson wears a Vitae watch, and why students around the world succeed under his guidance. Now, it's your chance to join them.
Your online entrepreneurial journey deserves the best start. Enroll in William's course and step into the realm of successful online entrepreneurship. His remarkable journey is the compass to your success.
"William's 1-on-1 mentoring was the game-changer for me. His keen understanding of online businesses, combined with his ability to simplify complex concepts, gave me the confidence and skills to launch my own online venture. I cannot overstate how invaluable his guidance has been. Through his mentorship, I've been able to navigate the digital landscape effectively and turn my entrepreneurial dreams into a reality."
"I was struggling with the idea of starting an online business, mainly because I had no idea where to start. That's when I had the opportunity to be mentored by William. His guidance was phenomenal. He doesn't just give advice; he provides a roadmap, a step-by-step guide tailored to your business. With William as my mentor, I was able to take my dream from an idea to a profitable online business. His mentorship has been the best investment in my entrepreneurial journey."